Get travel deals and guides - all in one place
UPTOURIST offers tips and guides on travel, hotels and tours, as well as itineraries to your favorite destinations and tools to discover the best travel deals available.
Make every journey count.
Travel deals and offers
Get regular updates on travel deals and packages updates from top travel sites and hotels.
Local guides and itineraries
Access exclusive tour/travel guides and itineraries from our global team members.
Travel tips and ideas
We search the web to suggest you the best accommodations and destinations for your inspiration.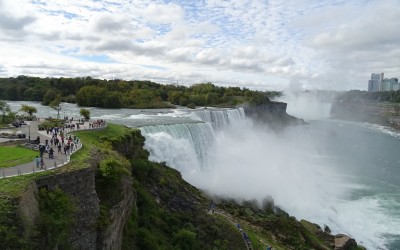 When I stop and think about all my travels so far, I realise just how many places I haven't seen yet! There is still so much I want to do, countries I want to visit and people I have to meet, and just one of those is Niagara Falls. I'm a sucker for scenery; I love taking pictures and creating memories that I can look back on, and this seems like a place that is just as spectacular as it is romantic. There are so many reasons I want to make this my next destination, but here are just a few… 1. Spectacular scenery with a spray I love going on tours around new cities, but the tours available at Niagara Falls take this to a whole new level! You get to take in the majestic sight of the falls, but from right beside it, your raincoat covered in the spray. I'm talking of course about the boats that take you right up to the base of the falls – this is a tour that's crying out to me! But for those of you who don't like getting wet, what about a helicopter tour instead? 2. Incredible hotel views guaranteed Most of the time when I travel, I stay in self-catering so that I really get to experience living there and blending in with local people. In this case though, I'd make an exception. The Marriott on the Falls Hotel is right on the edge of the falls, and you'd wake up every morning to breathtaking scenery. Imagine a sunset with the Falls in the foreground! If you don't...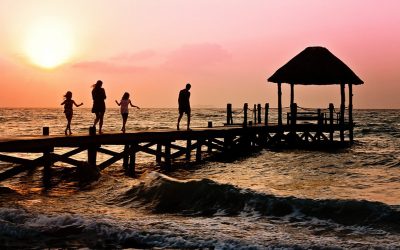 If you are currently in the process of deciding where to go and what to book for your summer 2016 family holiday, then you are probably swimming in a sea of possibilities! Choosing just one destination is hard enough, and then picking a style of holiday, a resort, and what you'll want to do when you're there can make it one of those fun but agonising planning jobs! Of course, to make the right choice, it pays to understand all the different jargon around what different holidays actually offer, and this means knowing what to expect from different levels of board at a hotel or resort. Most people can gather from the term that self catering means you don't have any meals or drinks provided, and that bed and breakfast means you only get breakfast, but one distinction that is less obvious is that between full board and all inclusive. Here, we explain where they are different, and help you decide which is right for you. You can click here for a great resource for finding family friendly resorts that offer all different types of board. What You Get with Full Board Typically, and where a given hotel or resort offers more it usually states this, full board means all of your meals can be taken at the hotel restaurant, included in the price of your stay. There will be set meal times and menus, and as long as you turn up at the right time, you'll be fed! Outside of meal times, snacks and drinks probably will not be available included in your room price. You may also...
PHOTO GALLERY
Interesting travel photo from all over the world
SUBSCRIBE TO OUR MAILING LIST (FREE!)
Get regular travel updates and members-only travel deals