Regardless of where you're traveling to or from, I think you'll find some of these $1 products that are listed rather interesting: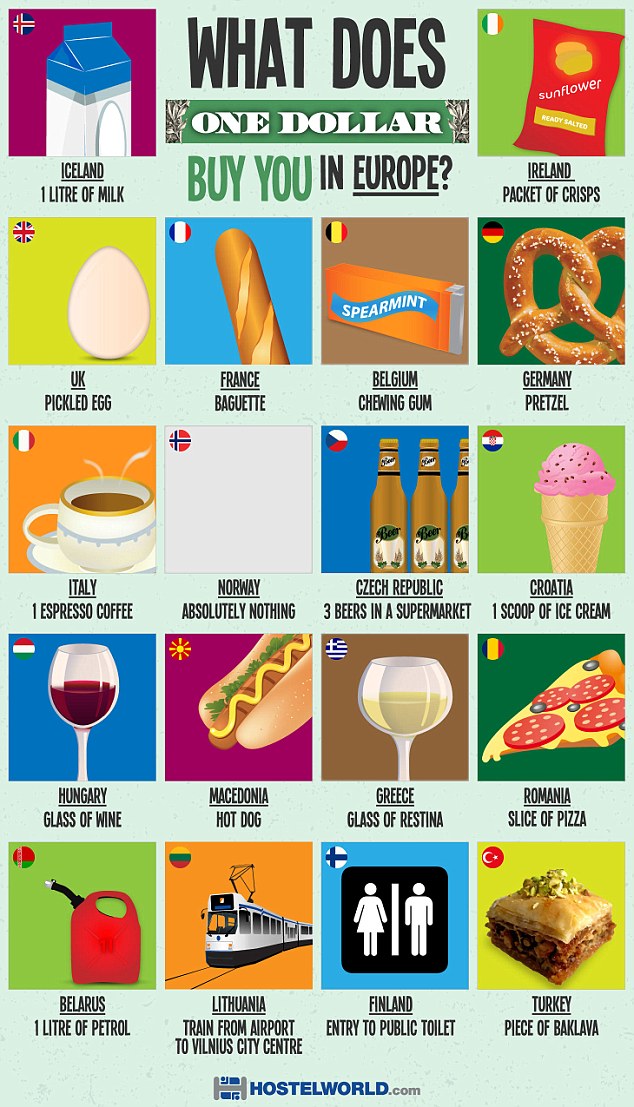 Some of the things on this list sound like they're straight out of my grandfather's "when I was a kid, I could buy a _____ for 5 cents" stories.
Who says a dollar doesn't get you anywhere these days?
By gosh, the public bathroom cost in Finland is expensive!
And it's safe to say that Norway isn't the cheapest travel destination in Europe.
But these look great to me:
A yummy and filling Baklava in Turkey…
A 7k train ride in Lithuania…
A slice of pizza pie in Romania…
A cup of espresso in Italy…
Most shocking?
3 whole beers in the Czech! No wonder they love to party so much, am I right?
Lots of great food, booze, and transportation to be had for a good old fashioned American dollar.
Main Image: "Dollar" by Images Money