An 6.3% cost increase is no joke when it comes to business travel.
This research graphic, compiled by The Global Business Travel Association, shows some of the very real cost increases that are expected to happen in parts of the transportation and hotel accommodation's industry, as they relate to business travelers.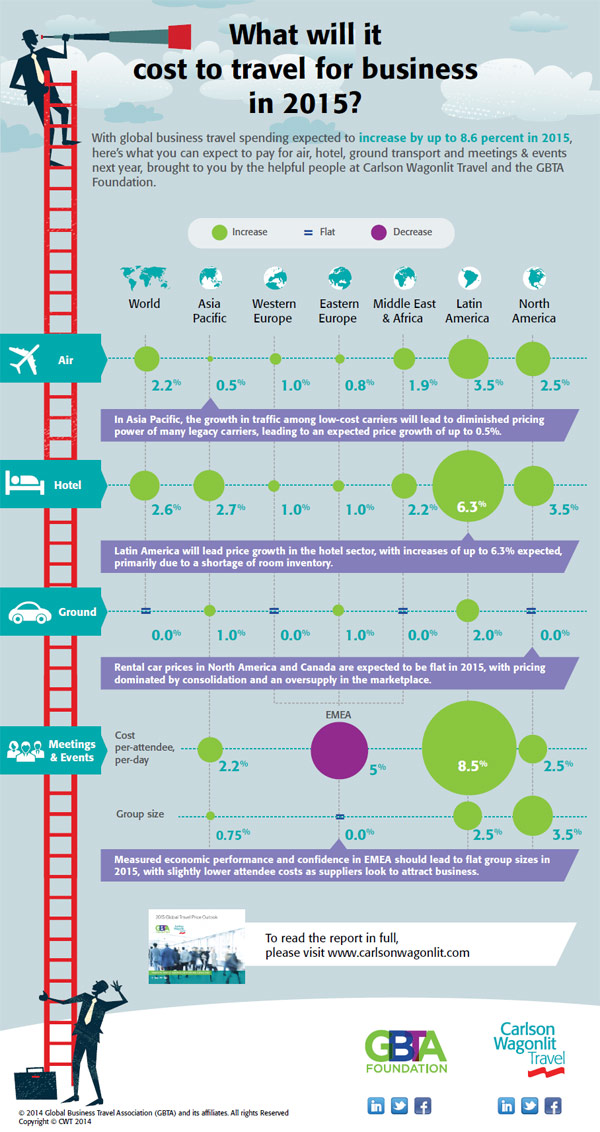 Are these costs a for sure thing?
Well, GTBA's members manage close to $3.5 billion in business travel and meeting expenses every year. I think it's safe to say that the predictions are likely on-par with what's happening around the world.
Some scary price increases happening this year for those of you hitting Latin America for business.
Both Asia and North America appear a little less bleak, but still some nasty hotel cost increases across the board.
Will this change your plans for this year, or will it be business and as usual where ever you need to go?
Main Image by VISITFLANDERS