Edinburgh is truly a world famous city.  In August, there are festivals you shouldn't miss when you visit this beautiful city.
If you fancy festivals, I recommend you to stay during August 2015 – there is Edinburgh Art Festival, Royal Edinburgh Military Tattoo, Edinburgh International Festival. Edinburgh Festival Fringe, Edinburgh International Book Festival, and Edinburgh Mela – all worth visiting!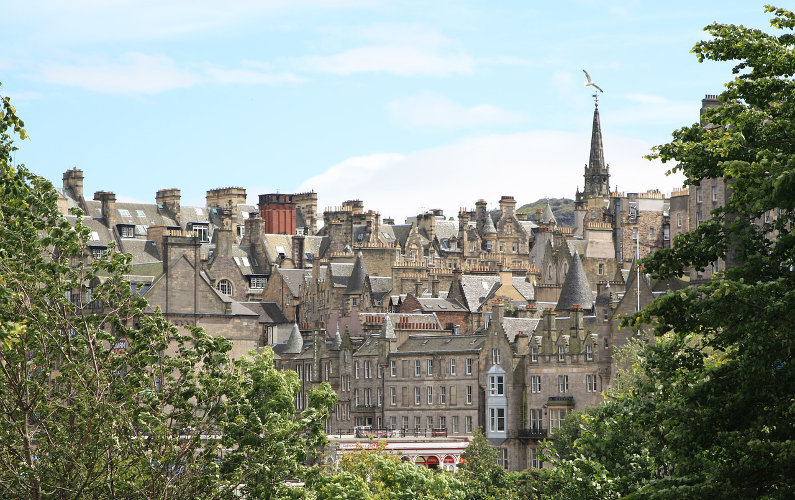 I recommend you find accommodation in the historical Old Town, right at the centre of Edinburgh.  The striking modernity vs. medieval look is truly an attraction in itself.
If you are looking for the right accommodation, I do have one to recommend: A stylish apartment located just off Royal Mile – just a 15-minute walk to the amazing Edinburgh Castle.
The surrounding places of interest are simply stunning: National Museum of Scotland, The Royal Mile Gallery, Museum of Edinburgh, St. Giles' Cathedral, and many others.  If tourist attractions are not your forte, you can choose to hang out in local pubs and restaurants, such as Viva Mexico Restaurant, The Scotch Whisky Experience, and so on.
The 18th Century apartment building is located at Jeffrey Street, just a stone's throw from Edinburgh's Waverley train station. The apartment itself is on the basement floor, featuring a nice garden.
Listed via Airbnb, Graeme, the host, will welcome you warmly upon arrival.  Not only meeting guests upon arrival, he also takes guests through all the amenities. You can also ask him about anything local, as he's well-versed with the local eateries and, of course, places of interest.
Note: Expect to discover fresh milk, bagels, and supplies – courtesy of Graeme.
The look of the entire apartment is simply stunning. The interior.  The TV (With Netflix!), and the iPad and iPhone to control heating – everything is well-equipped to make your stay a pleasant one.  If you love to cook, the kitchen features everything you would expect: Toaster, dishwasher, freezer, fridge, oven, kettle, and so on.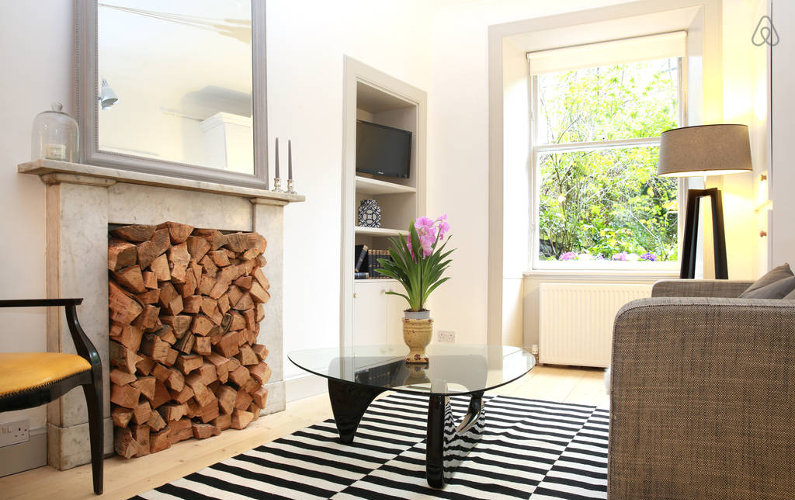 The comfy bedroom features a luxurious mattress, as well as comfortable pillows and duvet.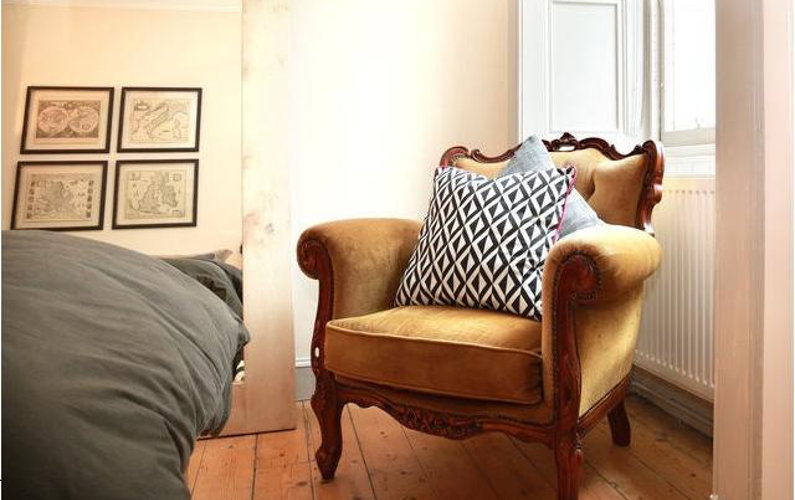 For just $121 a night (for two guests) you can enjoy staying in the fantastic one-bedroom garden apartment.
For booking info, go to: https://www.airbnb.co.uk/rooms/2550446
For more info on Edinburgh's festivals, go to http://www.edinburghfestivalcity.com/