I found this neat little graphic recently, pitching the cost savings offered by TrekAmerica's cross-country fully customizable services.
Note: UpTourist.com isn't affiliate with this service in any way, I just wanted to put this out there early for those of you looking for summer vacation ideas. Road trip time!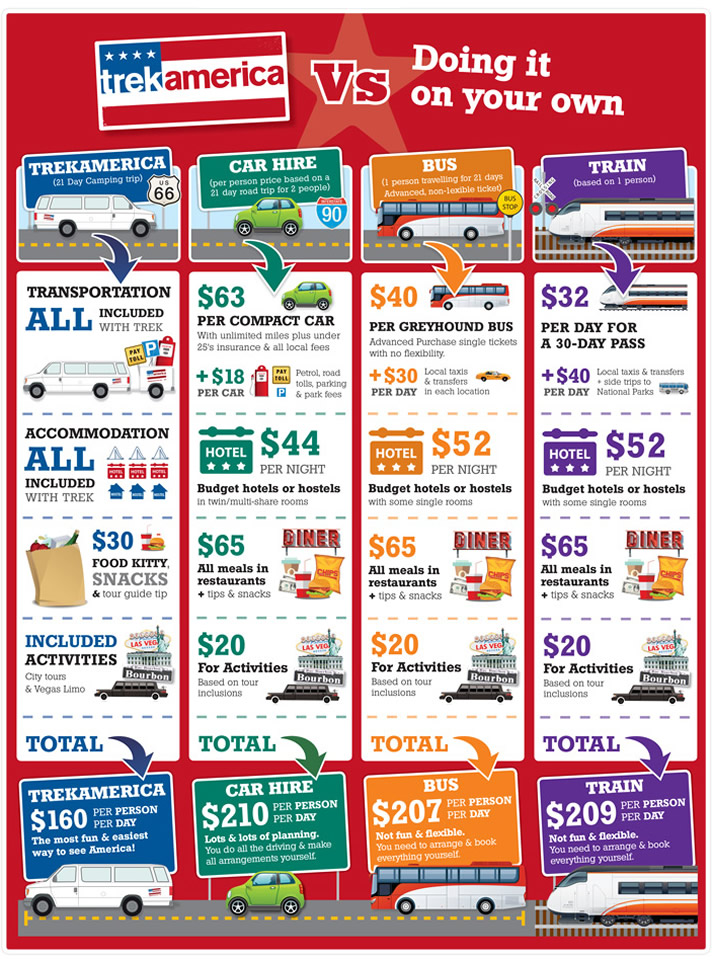 I believe the cost-savings offered by this service company are really dependent on your ability to adhere to their suggested $30 food budget (and tip for the tour guide?) Still, even if you spend a little more on snacks, drinks and souvenirs, there's something to be said for having your entire itinerary and accommodations mapped out for you, rather than having to deal with all the advanced transportation and accommodation bookings, last minute hotel over-booking nightmares, and all the extra expenses involved with the transportation extras that are listed under each mode in the graphic (insurance, gas, taxis, trains, transfer fees, etc.)
$160 a day isn't bad for a full-featured, near all-inclusive American road trip.
Main image by Tom Henderson