This graphic is pretty accurate in my honest opinion: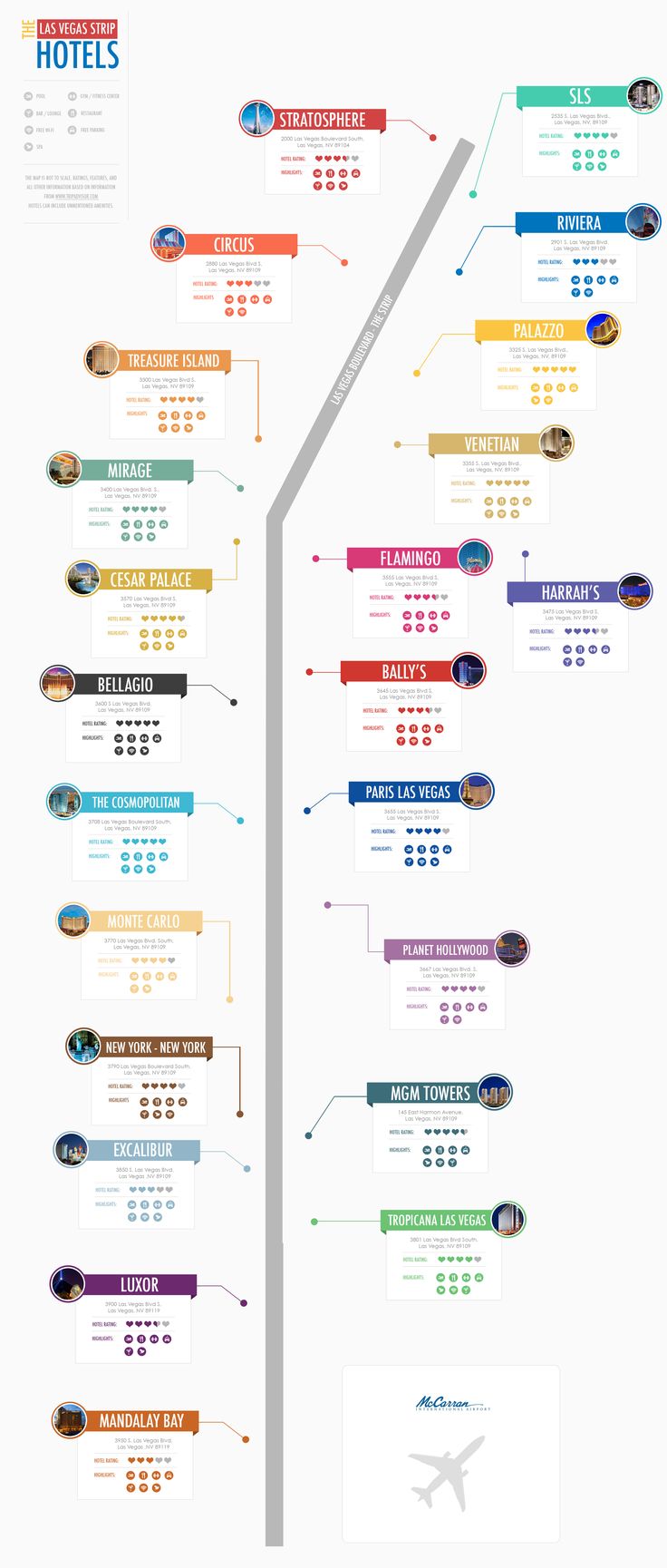 One review that I found surprising was the 3.5/5 ranking for the Luxor. It's a great 4 star hotel. Perhaps their Egyptian themed setting lost them points. Who knows, it's worth the stay — I guarantee it.
Same goes for Mandalay Bay. There's a reason why the UFC uses their facilities to host some of their biggest title fights.
Low rankers like Circus, Riviera, and Excalibur deserve their spot at the bottom of the hotel rankings totem pole because they rarely update their buildings — the lack of pizaz is reflected in their budget room pricing, which is a great reason to spend your time away from the tables in either if you don't want to pay extra for the frills and atmosphere offered at hip and happening places like the Palazzo, Bellagio, or the Cosmo.
If you're heading to the strip for some fun and excitement, don't forget to hit up our flight and hotel finder on the main page and compare prices from all airlines and hotel booking sites online.