Cleaners help make the world go round (and keep it looking shiny!), they're a fundamental part of our society, making sure everything's ticking over and looking shipshape too. However some cleaning requires more than just a mop and bucket. We've found 20 of the most extreme cleaners in the world, who think nothing of scaling the world's tallest building to fight grime one wipe at a time – for them it's all in day's work, rather them than us!
1.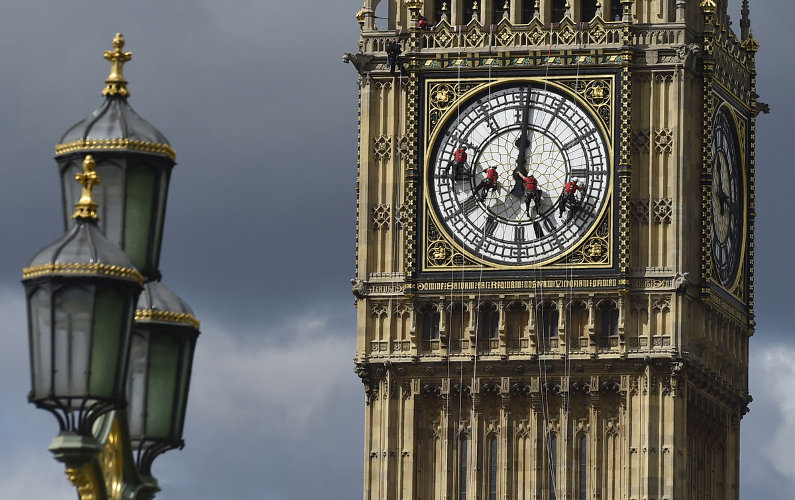 In August, cleaners scaled the 96m of the Queen Elizabeth Tower to clean the clock face of 'Big Ben'. Fortunately for them the clock hands were frozen at 12:00.
2.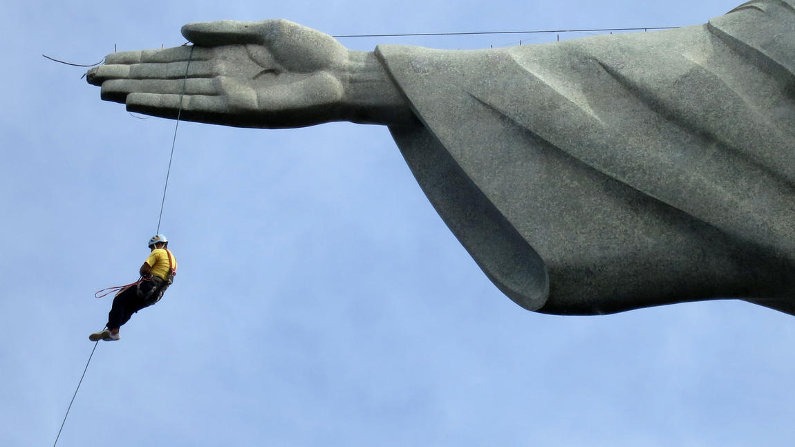 Even Christ the Redeemer needs a clean from time to time, which came down to this man dangling from a wire. Let's hope he wasn't afraid of heights as, including its pedestal, the statue stands 106 meters tall – eep!
3.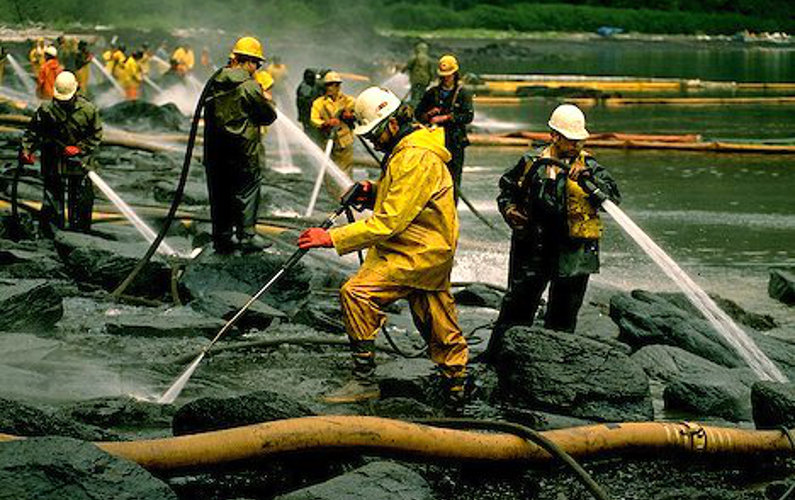 It can take workers anything from a couple of days to several years to clean up an oil spill.
4.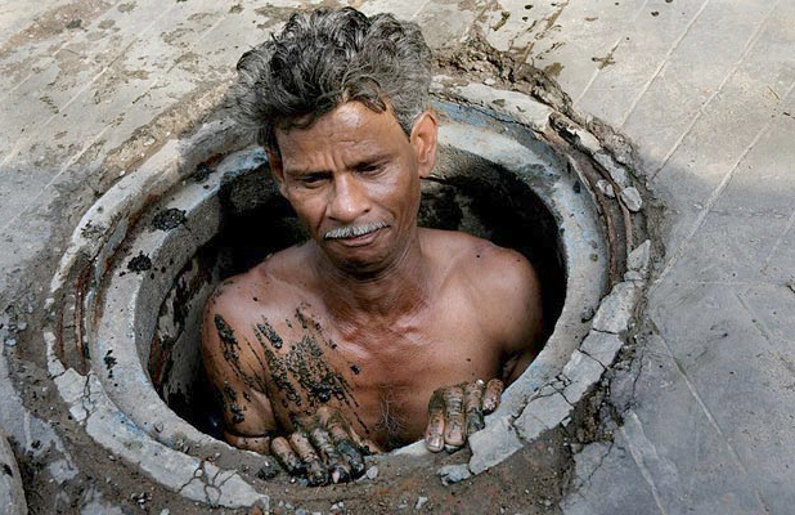 Delhi sewer cleaners are regularly deemed to have one of the worst jobs in the world.
5.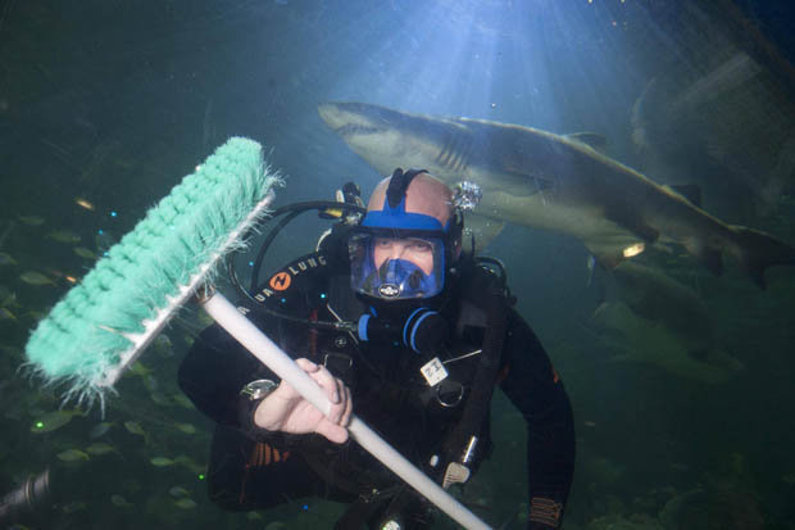 You have to be a good swimmer (and pretty brave) to clean the inside of a shark tank! *cue Jaws music*
6.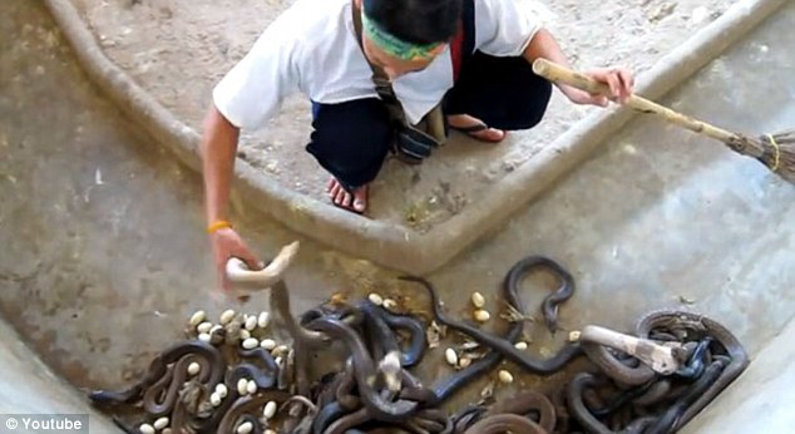 As this (possibly crazy) man has shown, cleaning the inside of a cobra pit is not for the faint-hearted!
7.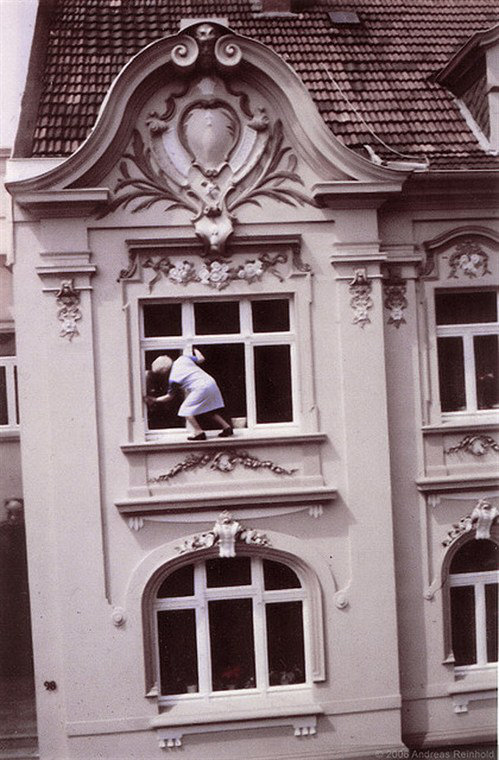 Balancing precariously on a ledge to get to those hard to reach places, this maid deserves a raise (excuse the pun).
8.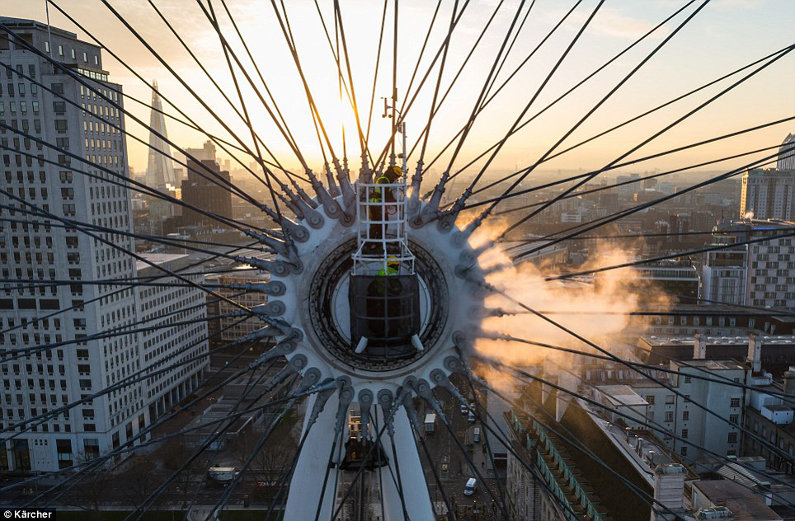 In 2013, the London Eye got its first real clean with workers tackling 13 years of built up grime covering the 440ft-high attraction. Well, it would be quite the view at least.
9.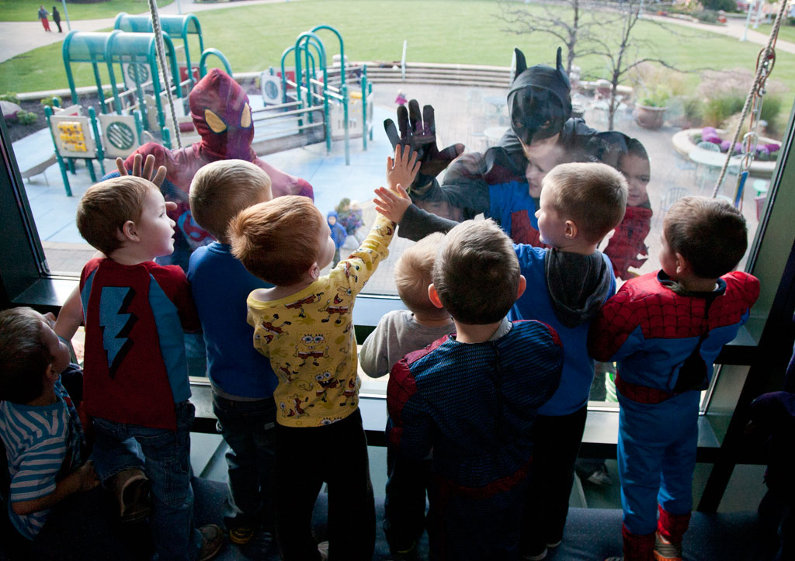 These thoughtful window cleaners donned superhero costumes to give patients at a children's hospital the surprise of their lives.
10.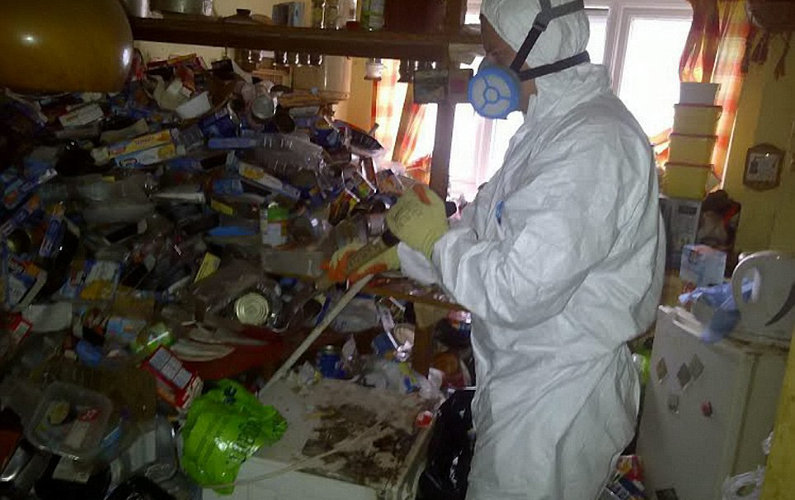 There are few things more extreme to clean than the house of a hoarder – just look at the uniform it requires! We don't even want to imagine what they may have found in that room…
11.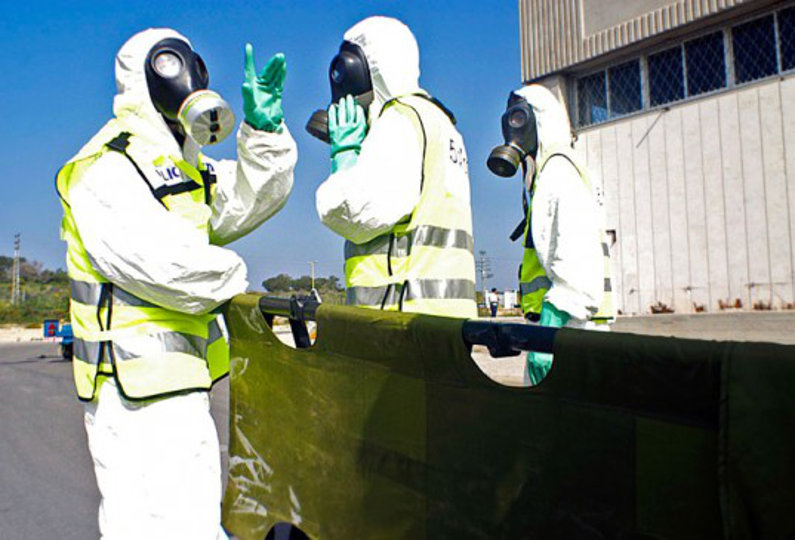 The clean-up following the Fukushima nuclear disaster is the most ambitious radiation clean-up ever attempted with the Japanese government even employing homeless people to help.
12.
This one makes our palms sweat. Cleaning the world's tallest building, the 828 ft Burj Khalifa with its 24,830 glass panels is no mean feat!
13.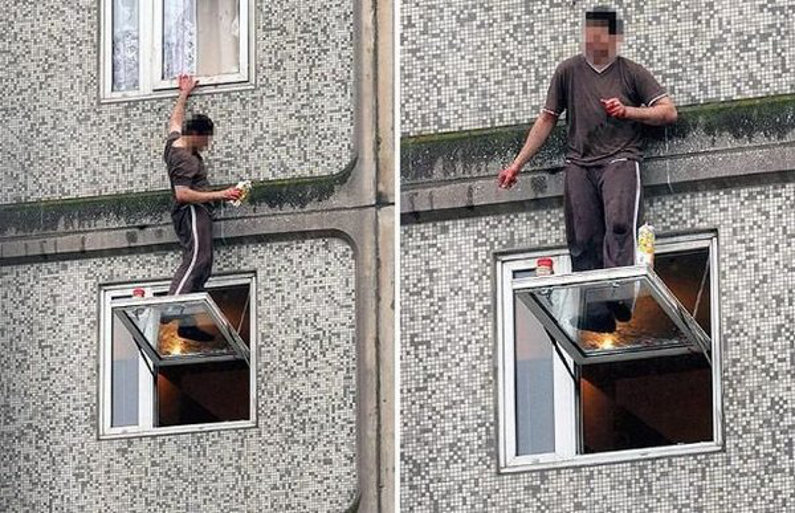 There's no doubt this window cleaner is extreme, however he's also a bit (okay, very) dangerous and maybe didn't quite think through logistics…
14.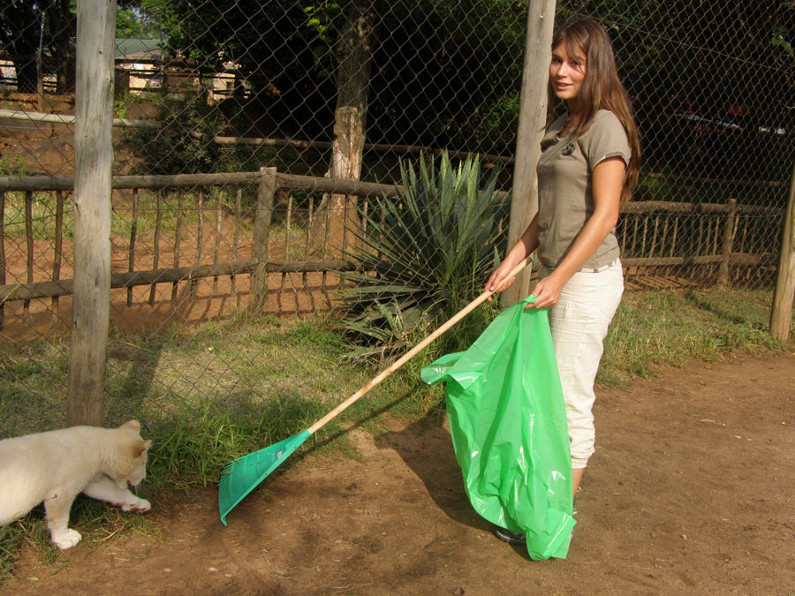 Cleaning out the lion enclosure is all in a day's work for this young volunteer!
15.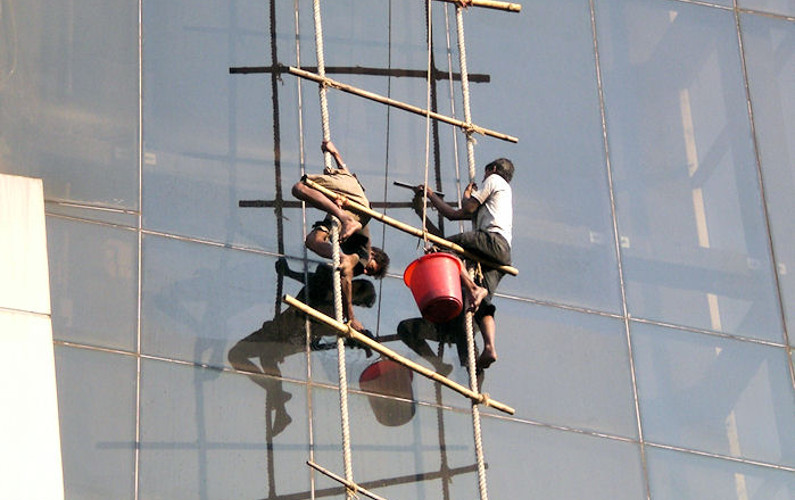 Hanging upside down on a precarious looking ladder? This brave/crazy guy deserves a medal for dedication to window cleaning!
16.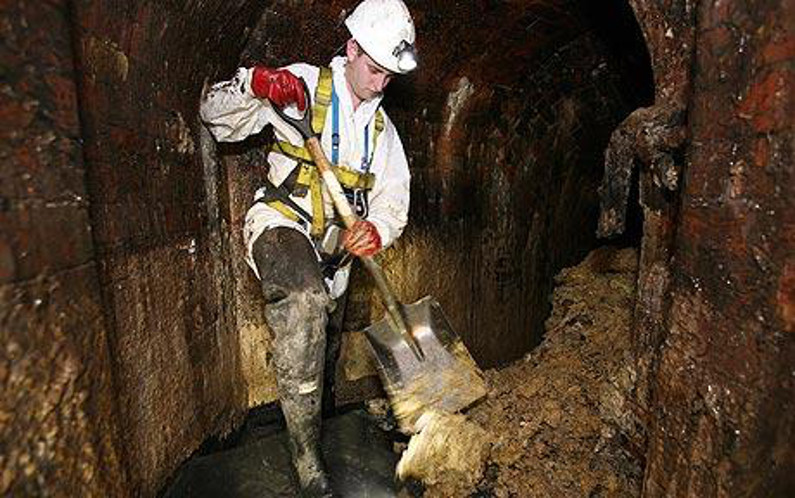 Armed with just a shovel, this intrepid cleaner is removing the build-up of fat in the sewers beneath London's Leicester Square. We don't know what to say to this picture really.
17.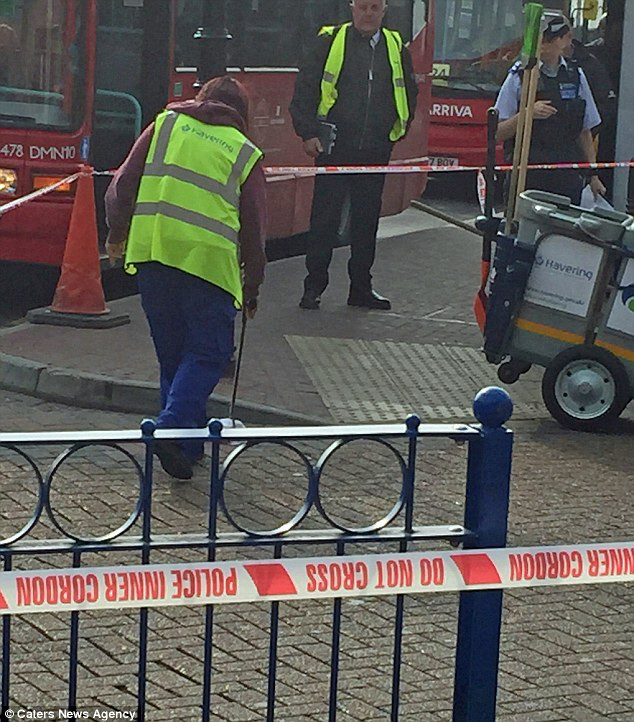 So eager to tidy up the mean streets of Romford, this street cleaner defied a police cordon to pick up litter…
18.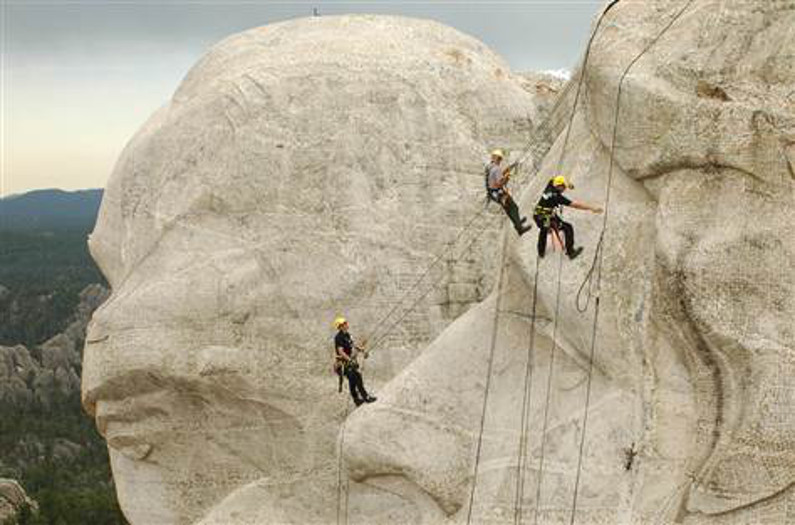 This fearless group incorporated a spot of abseiling into their cleaning of the historic Mount Rushmore.
19.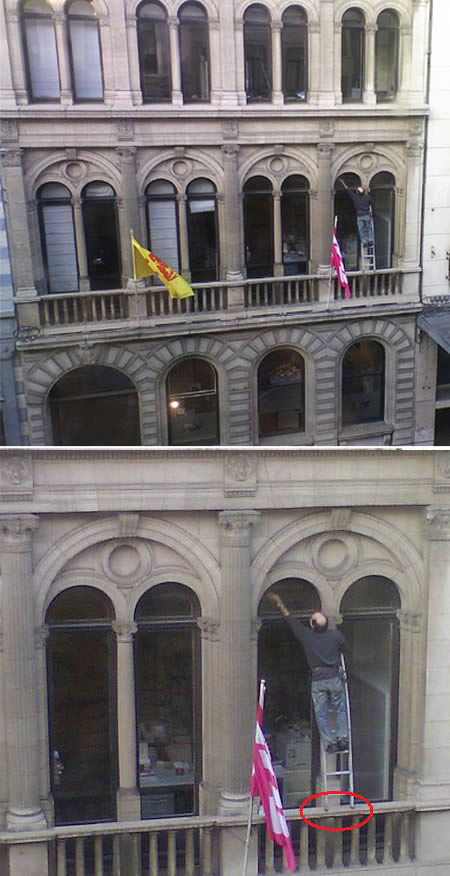 This devoted cleaner turned his service into a daring balancing act. Remember, do not try this at home, this guy's a professional…
20.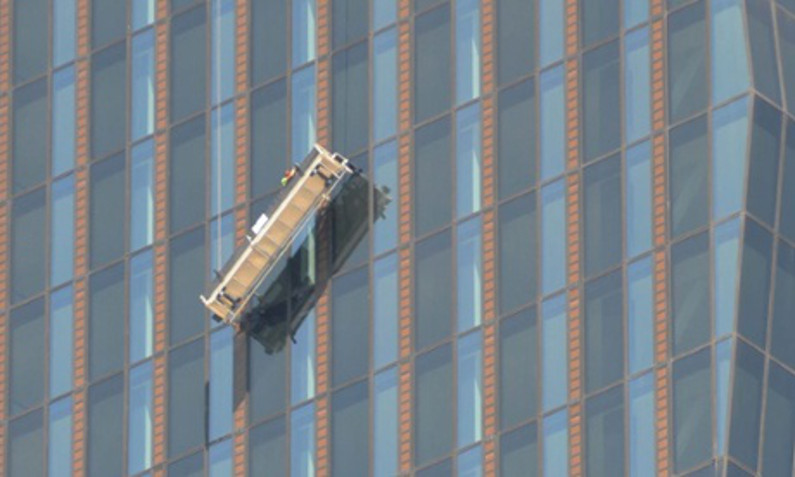 And finally, while cleaning Austria's tallest building, two window cleaners became trapped in their platform, which was dangling 144 metres above ground. The pair were eventually rescued by 30 firefighters. Not the most relaxing day at work, that's for sure.
About the Author: Dan Sharp works as Marketing for Hassle.com, a website that matches busy people with local, trusted cleaners. It helps busy working professionals to free up their time to do the things that matter most in life. Users simply type in their postcode to find the right cleaner for them and book, pay and manage everything via its online platform. Hassle.com operates in London, Leeds, Manchester, Birmingham and Dublin. Facebook: HassleHQ Twitter: @Hassle Web: http://hassle.com/