It's pretty sick to imagine one spending hundreds extra on airfares just because of how much baggage they're carrying, or because they want to bring their dog with them to Denver.
This graphic identifies which of the most common U.S. airlines you need to use, based on your unique travel profile: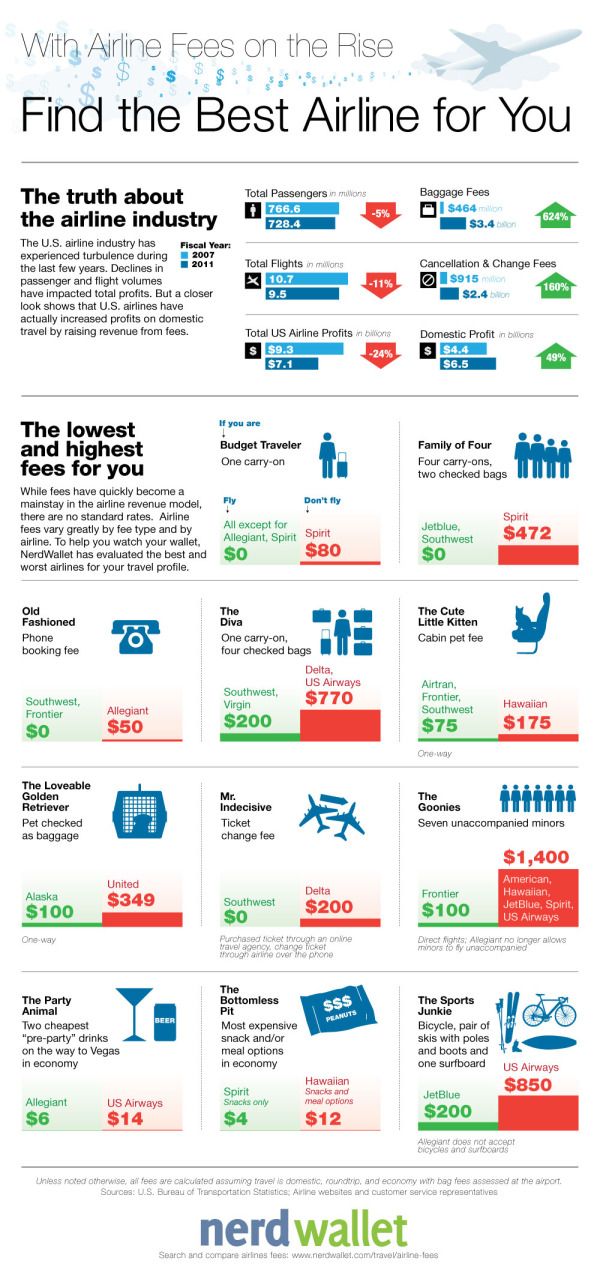 While the "Party Animal" and the "Bottomless Pit" costs weren't terribly hard hits on the travel wallet, some of these fee disparities are pretty shocking.
An extra $50 on Allegiant just because you haven't learned how to use the Internet?
Anyhow, some great advice on how to avoid fees on your next domestic flight in the U.S.
Any tips of your own? Leave em down below.
Happy and safe travels!
Main image by Thomas Hawk