New York City's 5 boroughs each have a pulse of their own. Much of the culture is found in each's multi-ethnic history and all offer an endless stream of new knowledge and fun for all who visit: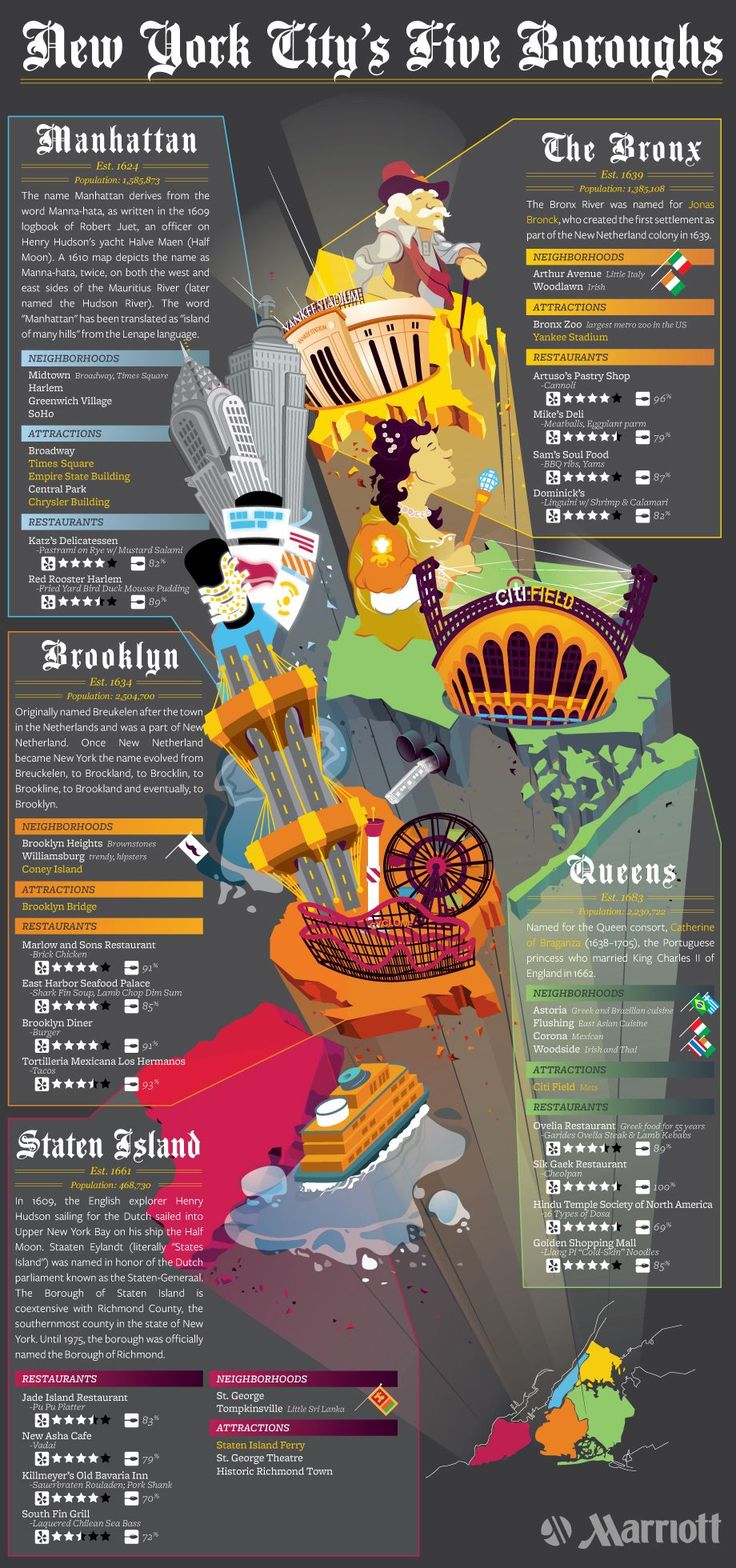 The graphic did a great job of nailing down some of the best restaurants, though certainly not all of them!
If you're looking to see all the great sites each borough has to offer, here's a few more sites to keep in mind:
Manhattan:
American Museum of Natural History
The Famous Apollo Theater
Battery Park
The Cloisters
Grand Central Station
Brooklyn:
Coney Island
Building 92
Botanic Garden
Brooklyn Flea Market
Brooklyn Museum
Staten Island:
Snug Harbor Cultural Center and Botanical Garden
Staten Island Zoo
Staten Island Museum
Children's Museum
Fort Wadsworth
The Bronx:
Bronx Museum of the Arts
City Island Historical Society and Nautical Museum
Edgar Allan Poe Cottage
New York Botanical Garden
Pelham Bay Park
Queens:
MoMA PS1
Corona Park
Flushing
Jamaica Bay Wildlife Refuge
Socrates Sculpture Park
New York City, as many of you will know, is a hotbed for people who love the arts, but there's still plenty of room for fun in the City's many parks and zoos, and in recreation areas like Coney Island. Don't forget to sample the street food (read: pizza) in each!
Happy and safe travels!
Main image by Arne Bornheim