Let's face it, for many of us, the only thing holding us back from traveling as often as we'd like is the cost. When you're traveling, everything costs money. Every meal is more expensive than home-cooked, you pay for the beds on which you sleep, and the transportation to get you there. Spending several nights in even a modest hotel can set you back hundreds or even thousands of dollars.
Here are some tips to help make sure you get the best deal possible on your hotel stay for the next time you're on vacation.
1. Research
The great thing about the time that we live in is that just about any information we could want is at our fingertips. Take advantage of this by comparing prices online. Using a discount-booking site like Travelocity will not only save you money, but it will also save you time. If you're looking, for instance, at booking a Niagara Falls Hotel, you can enter the details in the search, and it will give you a list of options. Even after you've found a great deal on a room, make sure to call the hotel directly to ask about any extra charges that might not be showing up on the website you've used.
2. Be flexible
Some dates may have a lower price attached when compared with others. Unfortunately, those days are traditionally the most desirable. Combat this by being flexible. Plan in advance so you can set your dates based on the cost. Besides, if the hotel is emptier when you're there, you can often get better service. There are some sites that let you enter the details of your trip, including your budget, and they will suggest the best deals for you.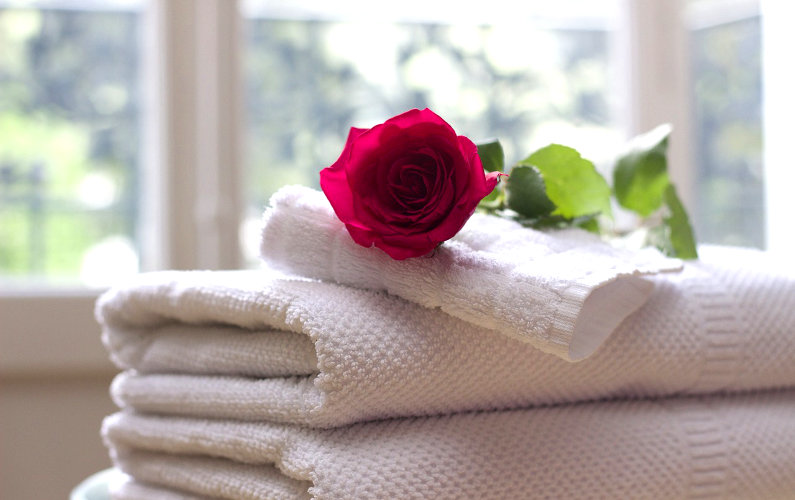 3. Loyalty
Join a loyalty program to save big on hotel stays. If you've stayed at a hotel chain you like, then you can probably trust that other hotels bearing the same name will be pretty similar. With a loyalty program, every time you stay you can gain points towards a future stay. Many programs also offer other incentives like gift cards or purchase offers and, if the chain you like has an affiliate chain, you can often stay at the affiliate and still gain points.
4. Extras
Sometimes you may not be able to find a great deal, but you can look into the details to see where you might be able to save money. Does the hotel have complimentary internet? If not, you might be paying a hefty price for it. Does it have a continental breakfast? You can save on food costs if it does. If the room has a kitchenette, you can save even more by cooking your own food instead of hitting restaurants for the whole duration of your trip. Have an eye for the details so you can make the most affordable choice.
Although some are pretty obvious and others are not so well known, the above four tips will help you get the most out of your budget when booking your hotel stay. The more money you can save on the roof over your head, the more you can spend for having fun!
Cover photo credit: Hotel Montecatini Terme / Flickr