From leading architecture and design, world-famous natural landscape, a love of the great outdoors and passion for Norwegian food and culture – Norway's unique wild and majestic landscape continues to inspire all who visit. We guide you through eight of the top reasons you must visit Norway.
1. Top Place in the World see the Northern Lights
Reach Northern Norway and feel as though you could "fall off the world's very end", as put by an Italian pilgrim in 1664. It is the high latitude that puts Northern Norway at the very centre of the 'northern lights belt', making it one of the top places in the world to view the unique natural phenomenon the Aurora Borealis, or 'Northern Lights'. In fact, the first ever observatory dedicated to the phenomenon was built in Norway's largest northern town Alta, which is perfectly placed to view the spectacle according to travel experts Wexas.
'Hunting' for the northern lights involves other exciting and unique experiences like snowmobile excursions, husky safaris, outdoor hot tub and 'snow bath', snow hotel, polar bear spotting and traditional Sami lunch.
2. The Best Walking in Europe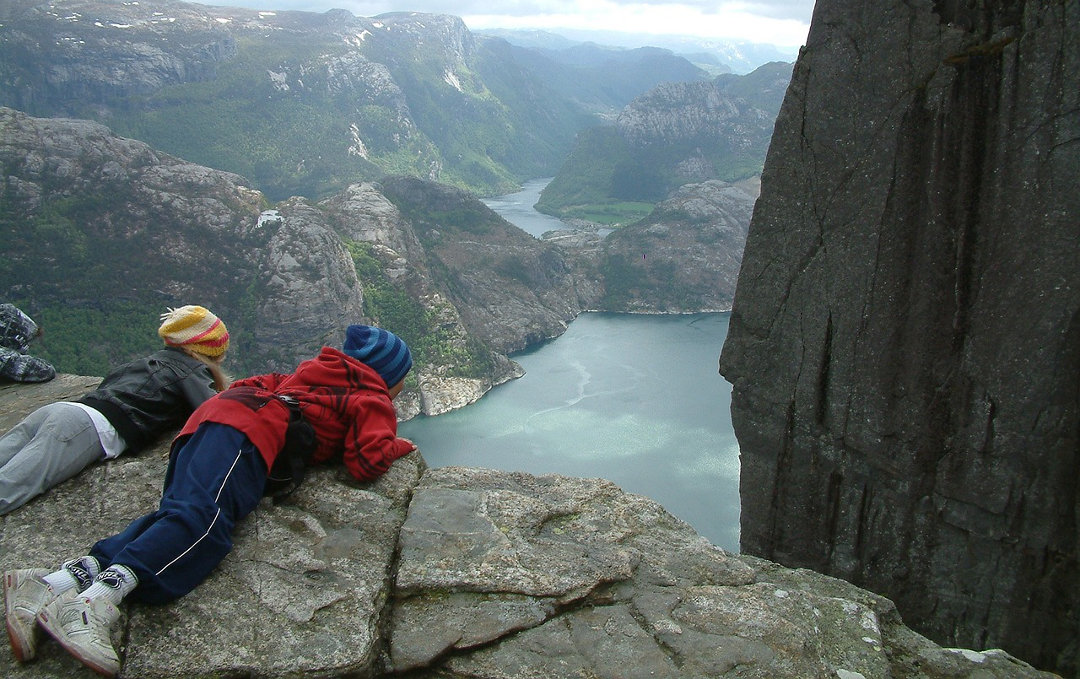 Norway is the most mountainous region in Europe, with 90% of the country made of glacier carved mountains, valleys and rivers. Only a two hour flight from the UK, six hours from the USA, Norway sits in the Arctic circle, making it a snow-clad wonderland in winter, perfect for people looking for a holiday filled with outdoor activity and adventure, like skiing, snow-shoeing, dog sledding and snowmobile riding or take to the waters for an Arctic polar bear watching cruise.
During the summer and autumn months the scenic wildlife is certainly best enjoyed on foot. It is no secret that Norway is one of the world's most expensive countries but the vast range of sparsely populated 'hiking' routes, from dizzying mountain challenges to low-lying family friendly costal walks, is the best and cheapest way to explore the country, wealthy in abundant wildlife, like eagles, moose and reindeer.
The vigorously carved landscape means that even when you are visiting urban areas, such as Bergen surrounded by seven mountains, walking for all abilities are always on your doorstep.
3. Famous Photo Opportunities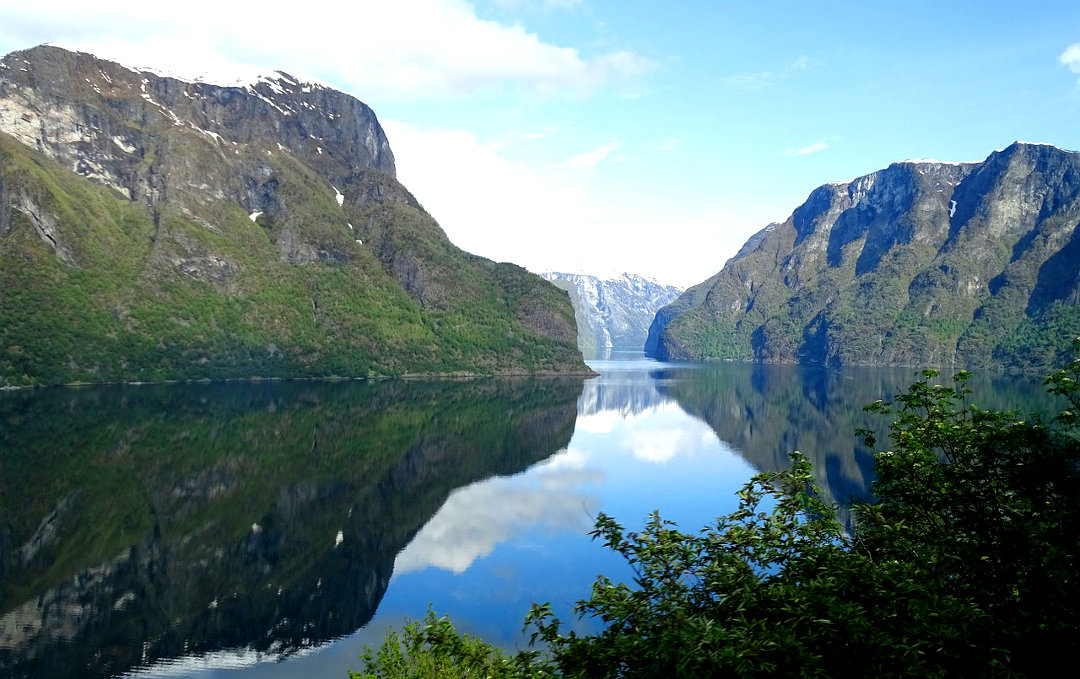 Of course the Northern Lights are one of the top most photographed sights in the world, when she makes an appearance! But together with Australia's Ayers Rock and North America's Niagara Falls, Norway's inspiring glacial cut landscape provides tourists with a plethora of photo opportunities. Sognefjord is the largest and most well known fjord in Norway and the longest in the world! Travel and photography enthusiast also flock to the Jostedalsbreen Glacier, at more than 60km long it is the longest in continental Europe.
Whether on foot from a viewing platform looking out to Preikestolen (the Pulpit Rock); looking out at the dizzying heights of Trolltunga (The Troll's Tongue); snapping the famous 'Seven Sisters' waterfall from the bottom of its 250m drop whilst enjoying a scenic cruise on the UNESCO-protected Geirangerfjord (stunning in the Summer months) – Norway's unique and majestic landscape keeps visitors returning time and again to breath in and capture to film this barely touched, wild landscape.
4. Coolest city in Europe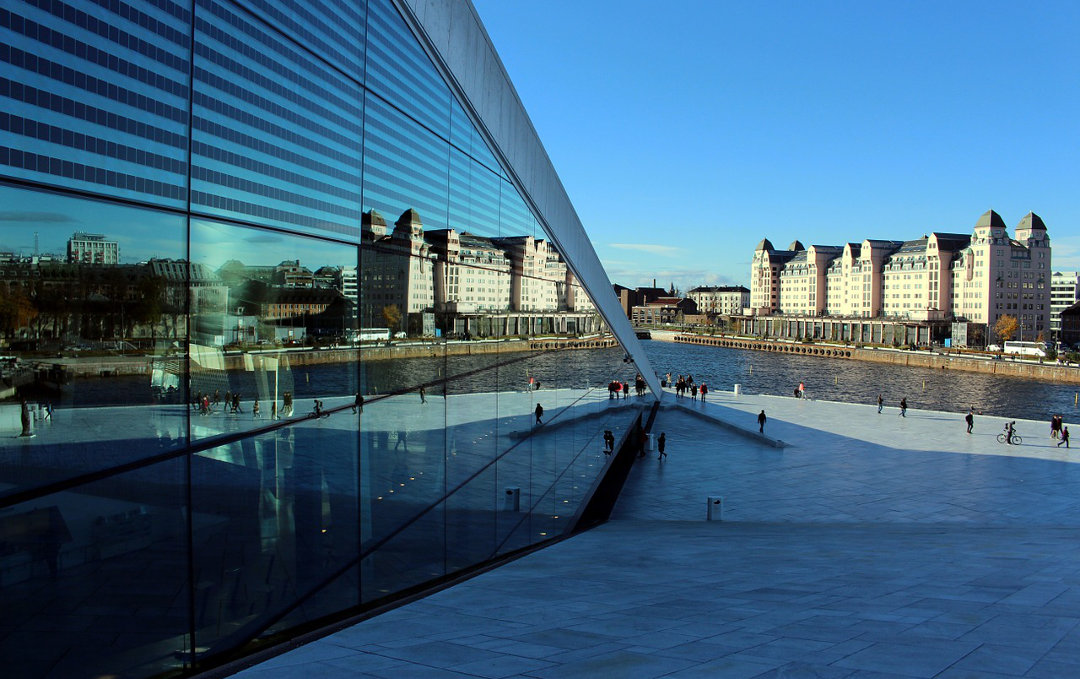 The glacier-like marble Oslo Opera House; the impressive Viking-ship inspired Snøhetta Viewpoint at Tverrfjellet; Oslo's cutting-edge Akrobaten, 206-meter long pedestrian bridge (a new favourite for film and photoshoots); the multi-functional and sustainable offices of Statoil, Norway's largest oil and gas company – Norway is a hotbed of must-see contemporary architecture, all giving urban Norway the edge on the global design stage, and securing Olso the title as one of the coolest cities in Europe.
With some of the hottest fashion and furniture design houses in the world, showcasing the sought-after Scandinavian style, shopping in Norway is an art in itself. Music and food festivals are a mainstay on the Norwegian summer scene, providing a range of stylish entertainment for all tastes and ages and perfect for a short city break.
5. UNESCO World Heritage & Places of Universal Importance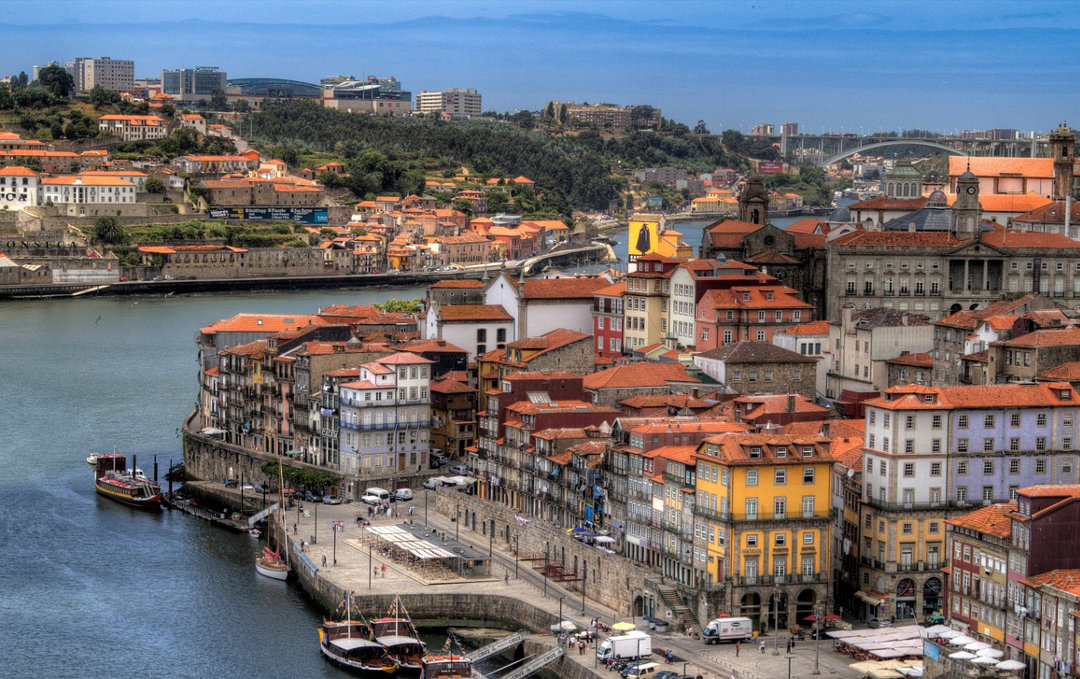 Not only is Norway firmly taking its position as a centre of contemporary architecture and design, it is home to many protected historical sites, as well as innovative new engineering projects, protected for their world importance. Some not to miss include: The Western city of Alesund, a famous example of Art Nouveau architecture and a popular summer tourist destination; The recently protected Rjukan-Notodden Industrial Heritage Site (2015); Norway's 1,000-odd Fjords are spectacular and West Norwegian Fjords, Geirangerfjord and Nærøyfjord, have special UNESCO status.
6. Arctic Reindeer Herders
Norway is home to the largest population of Sami Herders, or Lapps. These fascinating Arctic reindeer herders give you a glimpse of traditional Norwegian way of life which is very much still alive today; lasso throwing, ice fishing; open fire cuisine and colourful costumes.
7. Culinary Specialists
Norwegians are Arctic culinary specialists thanks to their long fjord-carved coastline, icy cold air and glacial clean waters. Having exported seafood since the 12th century, Norway has a rich seafood tradition and today is the second largest exporter in the world.
This fishing heritage features in many acclaimed Norwegian menus, including Michelin starred restaurant Maaemo, where the menu gives you a 'journey through the Norwegian landscape', which has a distinctive Viking nod! Other Norwegian specialties not to be missed include moose, elk, grouse and reindeer following the famous autumn hunting season and in Spring Norweigian lamb is a must-try for its reputation as the best in the world.
8. Sixth Best Beach in the World
For sun-worshipers, Southern Norway in the summer is paradise not least because it is home to Solastranden beach, recognised as one of the top ten beaches in the world. In fact it is ranked by The Sunday Times as the sixth best beach in the world! Another top reason to visit Norway is for their love of the outdoors and the landscape which is an adventure-seekers paradise. Heading from the beach to the valleys and hills for some family river rafting, a stunning cycling route or try your hand at diving or relax into some fresh river fishing.
Norway has so much to offer that a list of eight is not enough but it's certainly whetted our taste buds. So what are you waiting for? Come and visit!