The economy may not be performing well, but that should not kill your travel dreams. The world is filled with great and cheap places where your travel budget can go far. So what matters is to know the best tips for stretching your travel dollar. Here's 50 thrifty ways to keep costs low.
Top 50 Tips To Stretch Your Travel Budget And Have A Great Holiday
1. Travel in the Off-season
Booking your vacation during unpopular times will allow you to save money on accommodation, airfares, car rentals, etc. when prices are at their lowest.
2. Be flexible
Try to be flexible with your travel plans in order to take advantage of off-season deals.
3. Book x2 one-way tickets (instead of a return trip)
You can save a lot of money by booking a one-way flight to your starting point, then journey from there to your final destination (for example, if you're having a vacation in Europe, you can land in London, travel throughout Western Europe and fly out of Ankara in Turkey), without the need to spend travelling in a loop back to your starting point.
4. Reward points
Even if you aren't a frequent traveller, sign up for those customer reward programs since you might qualify.
5. Ditch the hotel and book bed and breakfast (B&B) accommodation
B&Bs are extremely affordable, offering double the warmth and cultural intimacy for half the price of a hotel room.
6. Avoid hotel restaurants
Choose the daily specials offered in local establishments rather than dining in touristy restaurants, which can be expensive.
7. Eat like locals do
Observe or ask where locals eat and what's in season. This will allow you to find the cheapest yet tasty local food.
8. Consider healthy picnic meals
Buy cheap and fresh grab-and-go options available in local grocery stores and supermarkets rather than going for fancy dinners in pricey hotels.
9. Carry snacks and water as you go from place to place
Stock your hotel/hostel room with drinks and snacks upon arrival. This will allow you to snack often rather than indulging in large expensive meals.
10. Avoid ordering room service
Room service can be expensive, especially when factoring in things like delivery charges, tips, etc.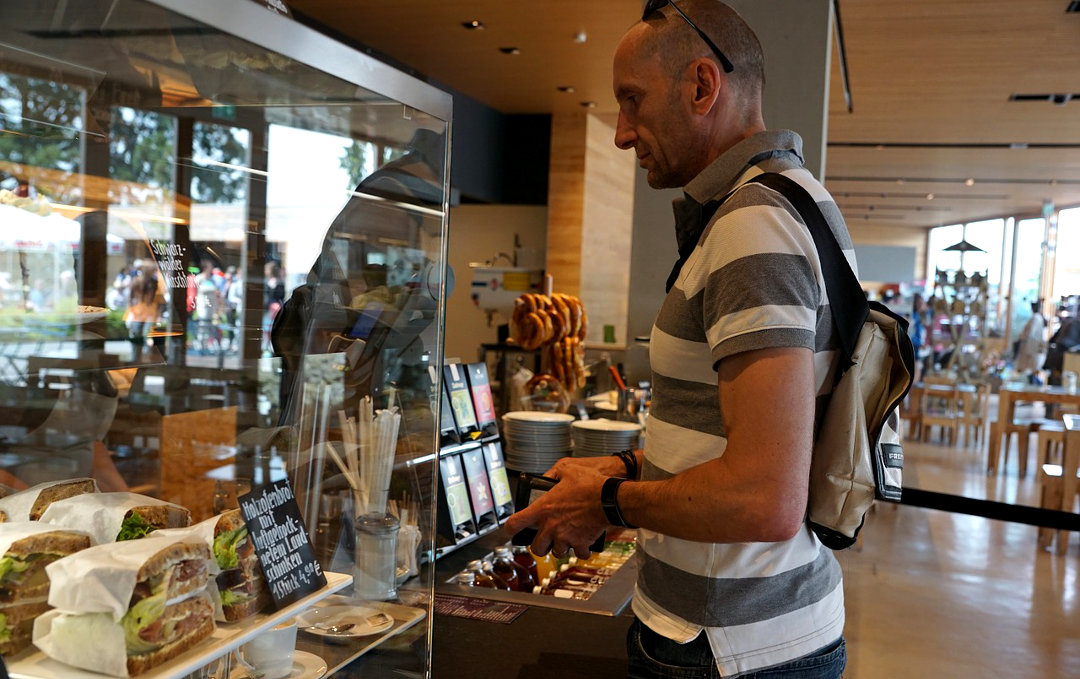 11. Doing your shopping at family owned and operated businesses
Family-run businesses often offer the best values and you can a lot of money shopping in such establishments.
12. Avoid using travellers cheques and use ATMs instead
Use your ATMs to enjoy the best possible exchange rates and get your money faster. Check for more tips at CompareTravelMoney.net.
13. Plan your daily budget
Figure out how much you're willing to spend each day and stick to it.
14. Buy an up-to-date guidebook
A guidebook is one of the most important tools that you'll need to save money during your trip. It's invaluable and you must get one!
15. Use international phone cards
International cards will enable you to dial direct and stay in touch on the cheap.
16. Avoid car rentals
Car rentals can be expensive, and you don't really need one if you're travelling alone. Use other means of transportation.
17. Walk around
A car can be an inconvenience when exploring cities. Consider walking to sample the sights and sounds.
18. Do most of your shopping in the cheaper destinations
If you're travelling to several different countries, try to do your shopping in the cheaper destinations.
19. Interact with locals and fellow travellers
Meeting and talking to locals and fellow travellers will not only allow you to make friends and lasting connections, but also give you an opportunity to get tips on the best places to see, eat and have fun.
20. See a doctor immediately if you experience any health problem
This is important, but often underestimated. Seeing a doctor sooner rather than later helps prevent your condition from deteriorating, requiring more money to treat.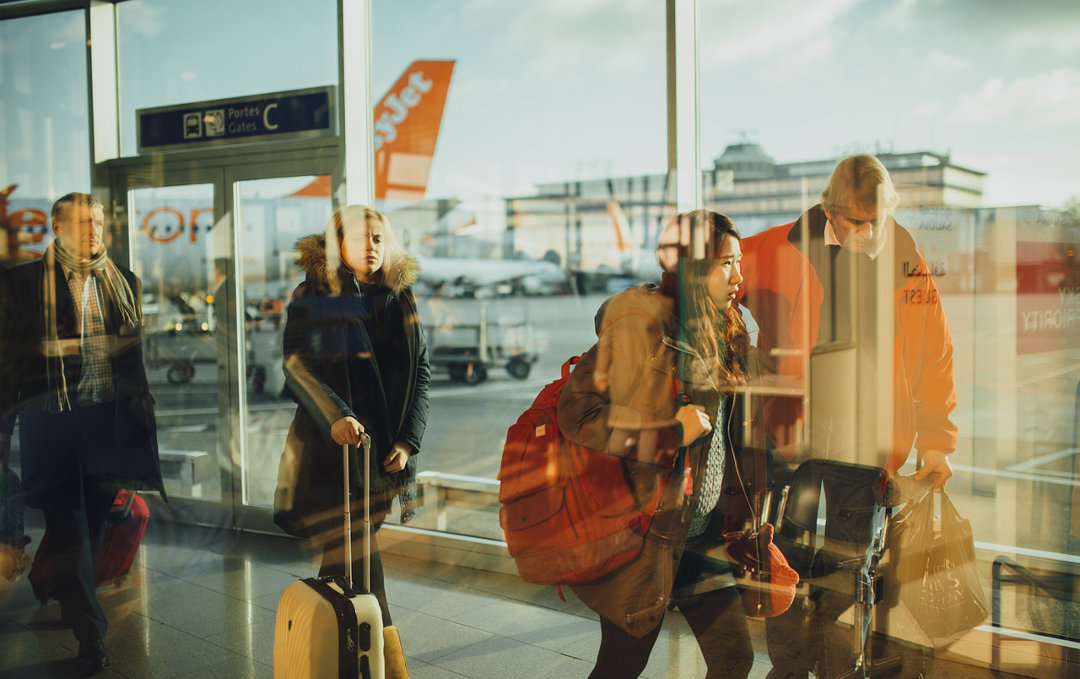 21. Take advantage of discounted air tickets
Use consolidator airline tickets (if available) to get cheap airfare on international flights.
22. Plan your meals
Figure out what you want to eat and where or how you can find it in advance.
23. Choose only those travel deals that offer the best value for your trip
When buying a plane ticket, hotel accommodation or car rental, do not let frequent flier miles influence your decision. Look for value, instead.
24. Determine the best travel pass options
If you're travelling a lot, railpasses can help you realise huge savings. But if you're doing short trips, point-to-point tickets would be more cost effective.
25. Give first-class travel options a wide berth
First-class travel options can cost 50% more than second-class, and they are not always worth it.
26. Consider using budget bus travel
Reduce your expenses by travelling in shuttle buses and coaches at economic fares.
27. Get a car if you're travelling as a group
If you're travelling as a group or family, getting a rental car can be cost-efficient when moving around.
28. Shop around for the best foreign exchange deals
Currency prices aren't the same across the board so it's important to shop around, including online, for exchange rates before you purchase.
29. Consider paying with cash rather than credit cards
Most of the places where you can the best deals, including B&Bs and craft shops, accept only cash.
30. Travel with your partner (if possible)
If possible, you and your partner should plan your vacations at the same time so you can get to share and save.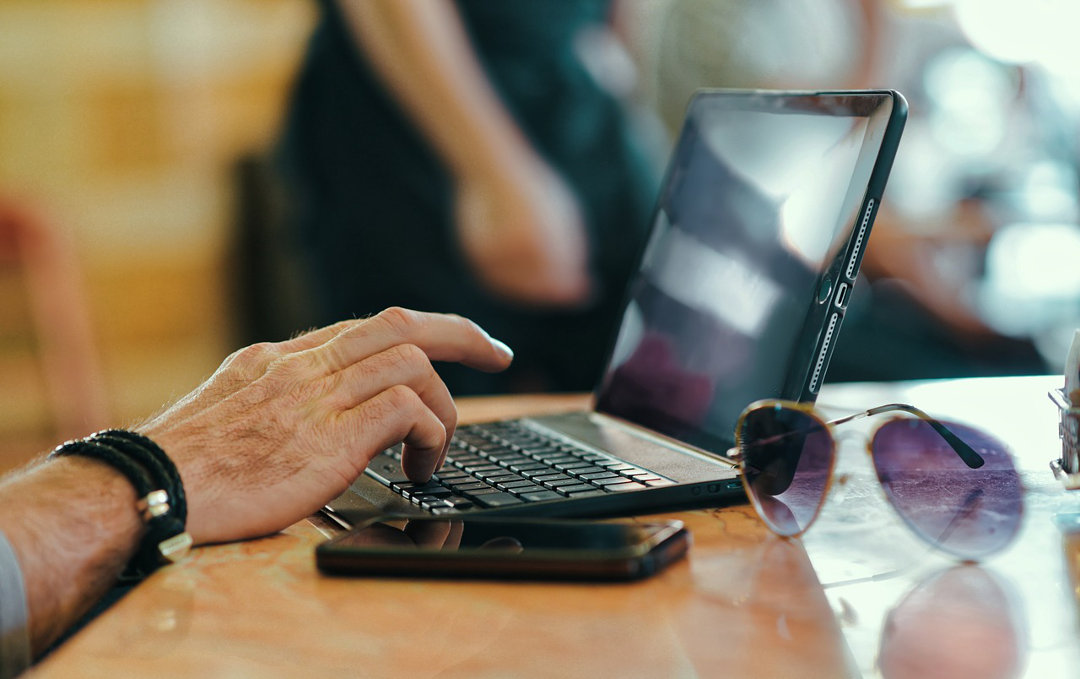 31. Use the internet to communicate
Instead of mailing post cards, go online to keep in touch with friends and family.
32. Buy museum pass
If you're planning on museum hopping, consider buying a museum pass to save on admission.
33. Check free attractions
Explore tourist attractions that have no entrance fee and take advantage of any available free tours. Just google them: https://www.google.com/search?q=free-tourist-attractions
34. Age, membership or student discounts
Many attractions like museums, theme parks and others have discounts for students, kids or seniors and you may qualify for these.
35. Buy hostel membership
Buying hostel membership will enable you to save money when staying in affiliated facilities.
36. Try to find cheap souvenirs
Look for reasonably priced souvenirs in "non-touristy" neighbourhoods and shops.
37. Use budget airlines to connect distant cities
While budget airlines use smaller airports that are often located far from town, they offer the most competitive airfares to help you save money.
38. Avoid travel agencies
Use a guidebook to find accommodation and other deals rather than the travel agencies as they typically charge a fee.
39. Book accommodation with budget chain hotels
Budget chain hotels offer rooms at B&B prices and you can realise considerable savings when you book with them, especially if you're travelling as a family.
40. Choose your hotel accommodation wisely
Choose an affordable hotel that caters to your needs rather than one that has lavish facilities that you don't need.
41. Take advantage of seasonal hotel deals and promotions
Many fancy hotels offer deep discounts to travellers, even those who arrive without reservations, when traffic is slow.
42. Use membership programs and special offers when booking hotel accommodation
If you're a member of groups, such as AARP, AAA or the military, then you may qualify for special offers available to these groups.
43. Book your vacation online
Most of the travel deals are available online and you can easily find them if put your effort and time into researching them.
44. Check for package deals on hotels, flights and rental cars
Take advantage of any package deals that may help you save money on flights, hotels and/or car rentals.
45. Changing and cancelling hotel reservation
Book your hotel reservation well in advance and make sure you know your hotel's reservation policy, particularly the cancellation charges.
46. Steer clear of hotel breakfasts
Hotel breakfasts can be pricey. Consider eating in local establishments or making your own liquid breakfast.
47. Avoid overtipping
Don't tip if it's already included in your restaurant bill.
48. Check out flea markets
Many Western cities are rich with fun and funky flea markets where you can find anything from souvenirs to great food.
49. Be on the lookout for pickpockets, thieves and scammers
But, watch your wallet as crowded places like flea markets are hot spots for pickpockets, thieves and scammers. You won't save money if you lose it!
5o. Use public transport
Using public transportation (buses, train/subway systems, bikes) will not only help you save money, but also allow you to get a feel of how it is to live as a local.
Now over to you…
So, there you go – 50 travel budgeting tips.  Do you have other tips not mentioned in this post? Please share with us!